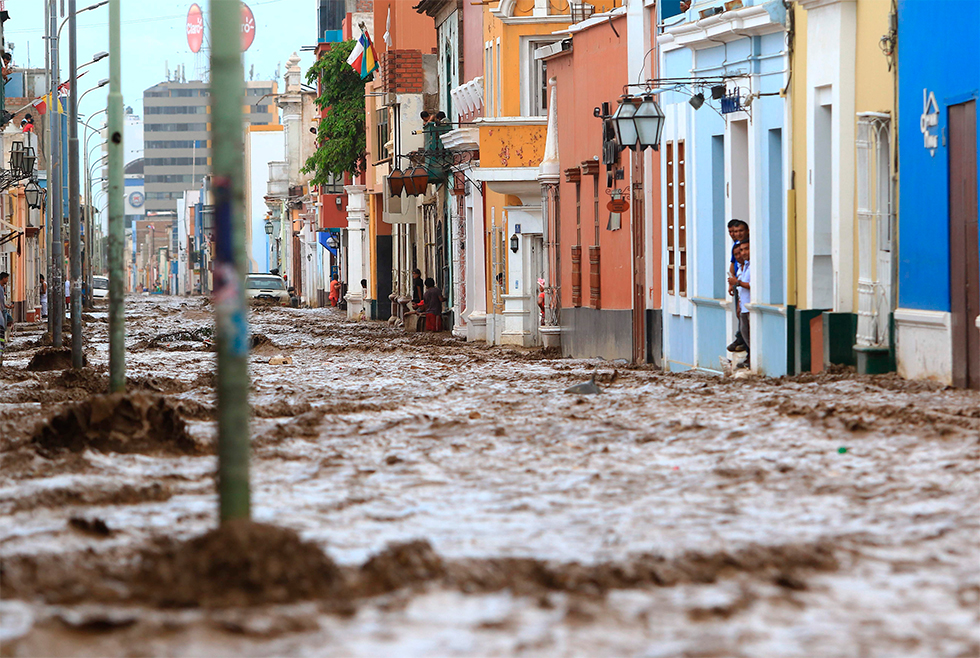 The climatic emergency that during these weeks has ravaged several regions of northern Peru has spread to the rest of the country. Abundant rains and huaicos - harvested water, stones and mud - also hit areas of the south and center, including Lima. The death toll reaches 62, according to official sources. The volume of sea water evaporated by the high temperatures (with peaks of 29 degrees Celsius since January) is very high and when condensed in the mountains unties the storms that overflow the water basins.
The storm affects the country's 24 regions and has caused more than 62,000 victims (14,000 of them in northern Piura), according to official reports. There are 7,974 collapsed homes, 1,231 kilometers of destroyed roads, as well as numerous unused bridges and large tracts of damaged agricultural land.
Luisa Tovar, SSJ Peruana tells us from Bolivia:
Thank you for your concern about the difficult situation in several departments of Peru. There is a whole network and campaigns of solidarity between the families, Civil Defense organization by the government and ministries and several countries that are helping with prepared human resources for these disasters. With living and economically.
Lima has suffered more disasters since the Rimac river that flows into the sea. Callao Lima has passed all the access bridges in the city. Some of our relatives who live near the river have suffered some damage. But they have been taken care of. We ask for prayers and their closeness. Our communities in Lima are far from the river. Lima is not ready for rain. Since the houses have flat terraces and because it is on the coast it hardly ever rains hard. In winter you only have a fleeting and light llovisna. Climate change is affecting all countries. Yesterday we had in Cochabamba a flood that seemed to come all the water from the sky. Thank you pray for Peru and also for Ecuador. M. Luisa
Follow the news
WRITE YOUR COMMENT